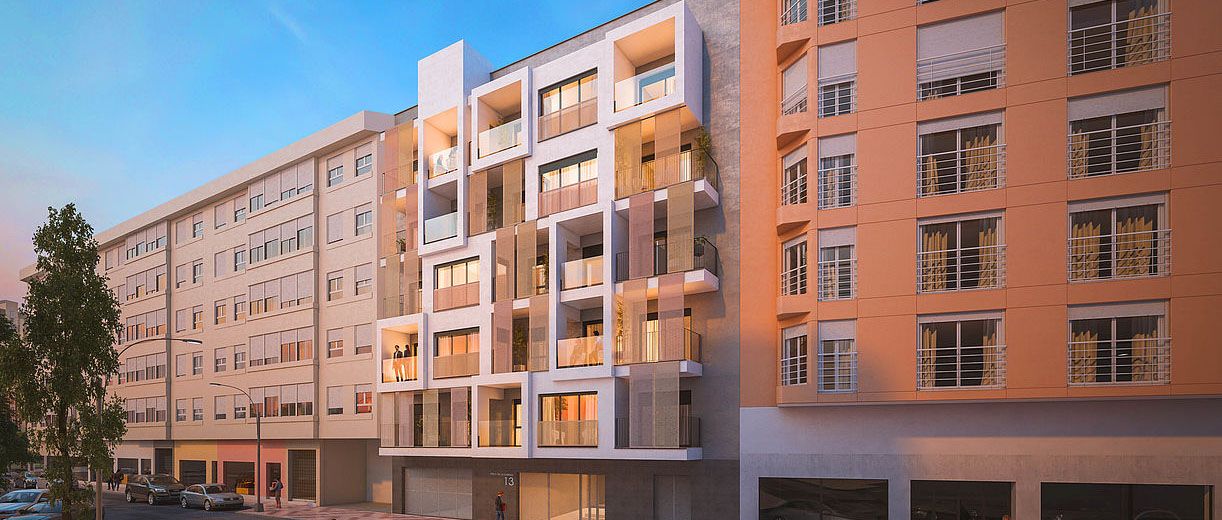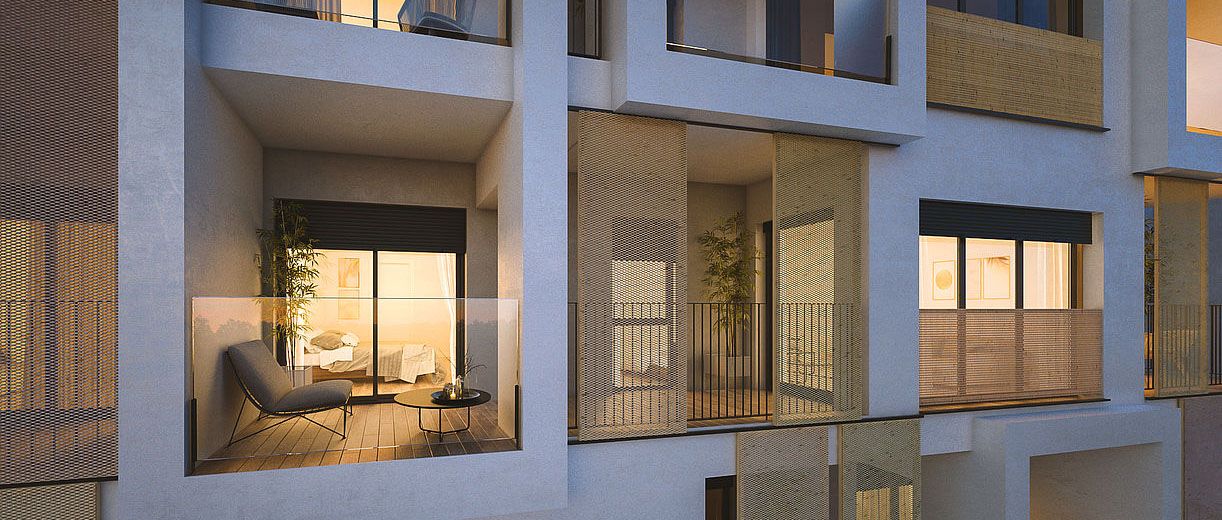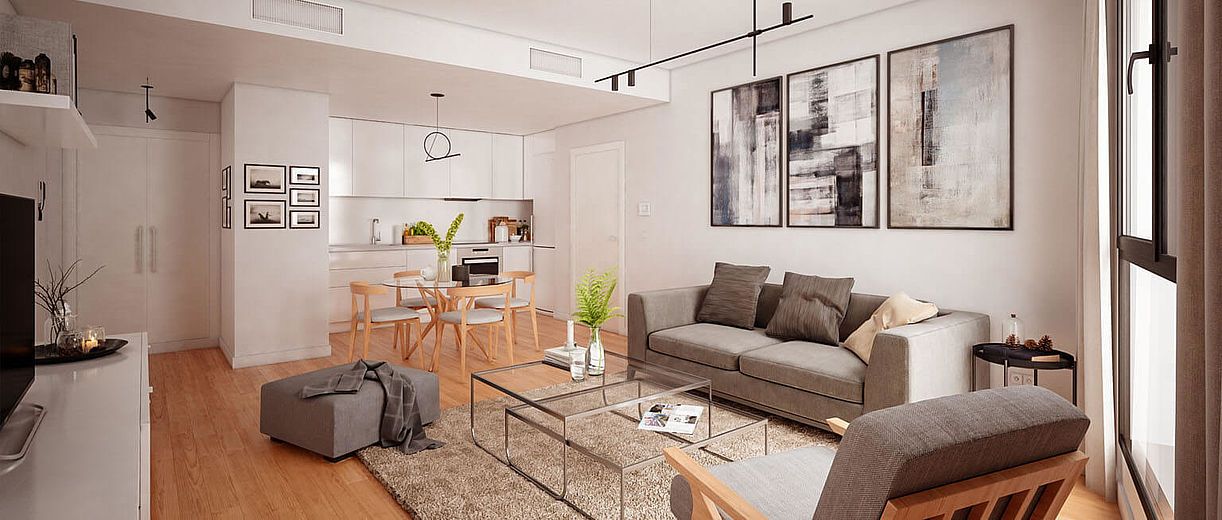 Peso de la Harina
Upcoming development of 40 collective homes in the heart of Málaga, near the Corte Inglés, in the Calle Peso de la Harina,  nº13.
One and two bedroom studios, apartments and ground floors with garage parking and storage space.
Business hours
Monday to Friday 9.00 to 14.00 H and 16:00 to 19:00 H.
Saturdays from 10.30 to 13:30 H.
Saturdays afternoon, sundays, and holidays will be attended by appointment.
C/ Hilera, 13
29007 Málaga

Send us your details and we will inform
The infographics used in this online site are merely indicative and non-contractual images, and may be subject to modifications; the decoration, landscaping and furniture are not included in the goods subject to commercialization.