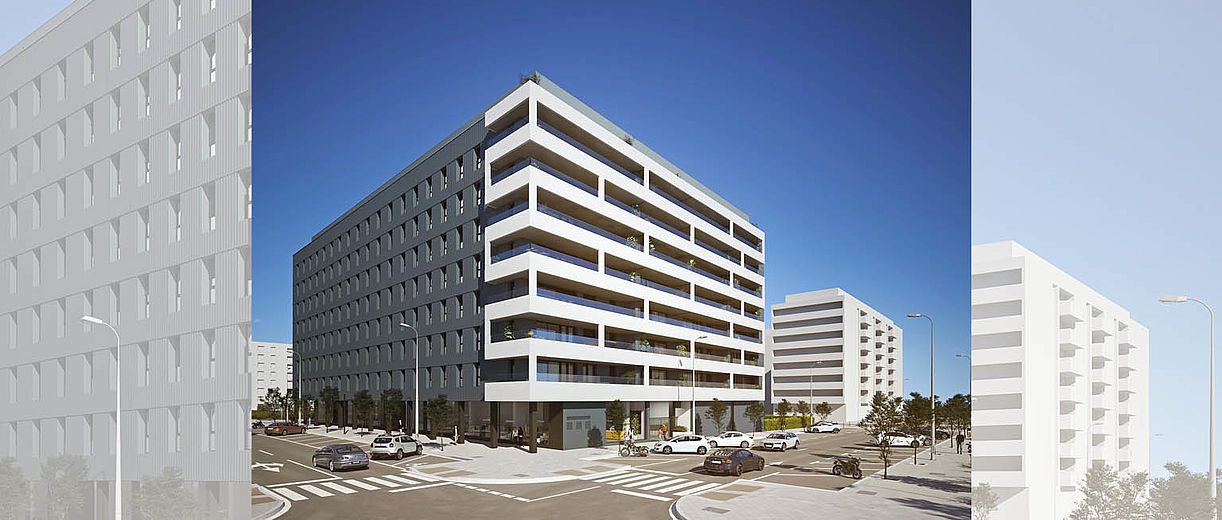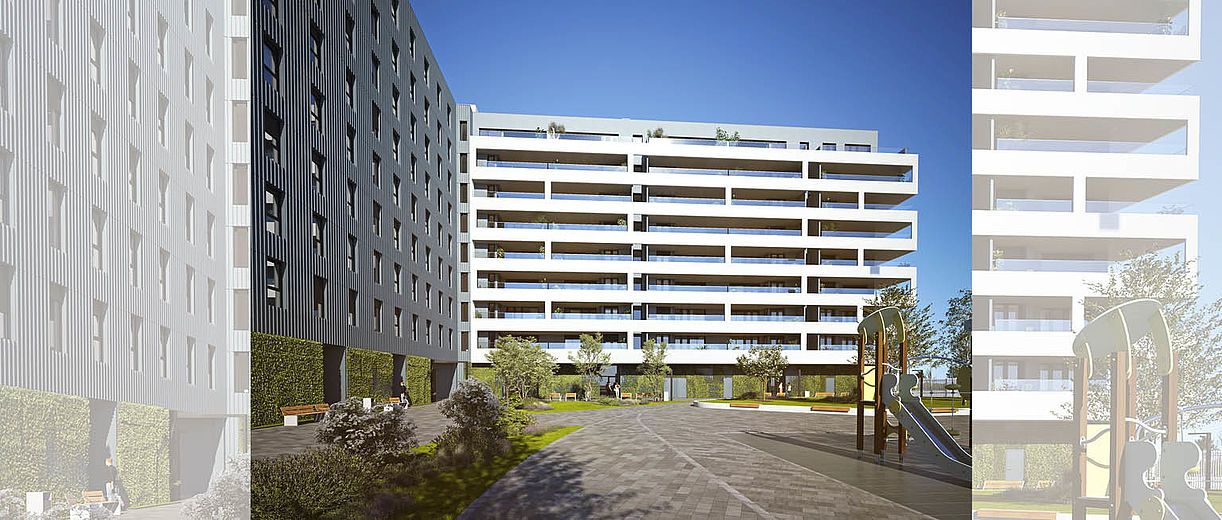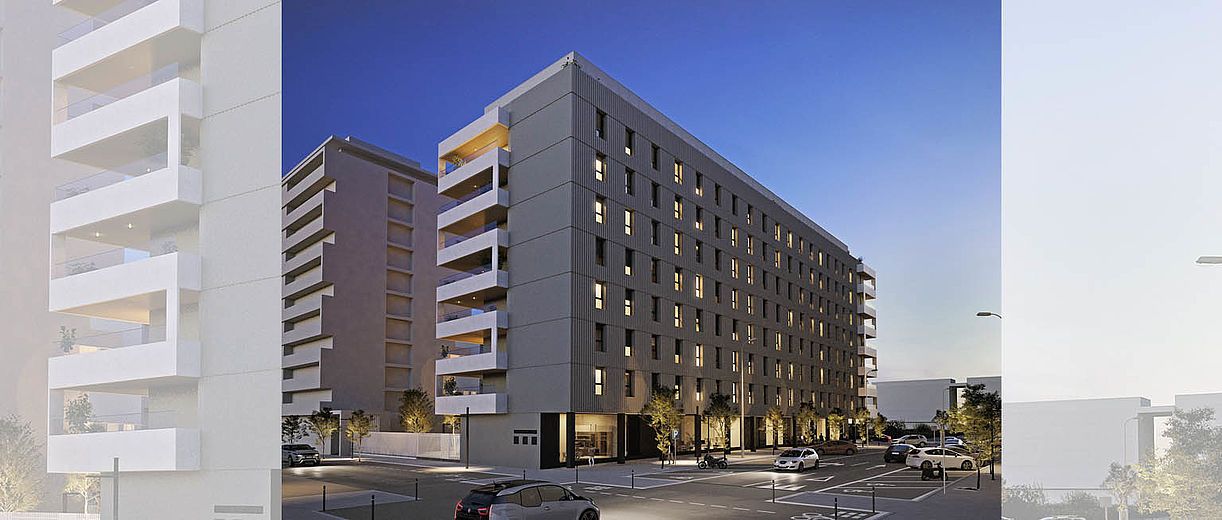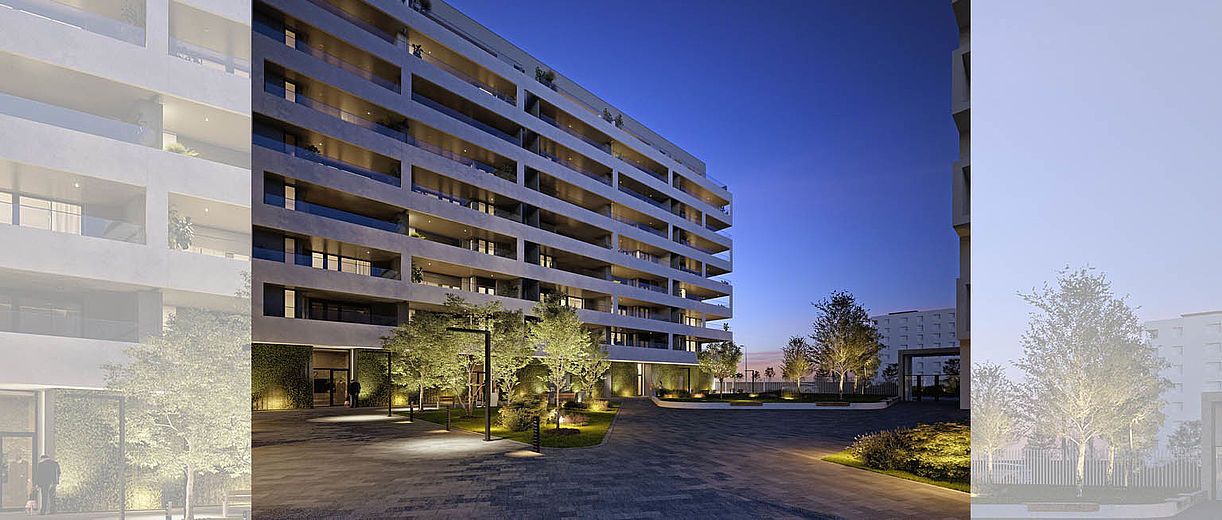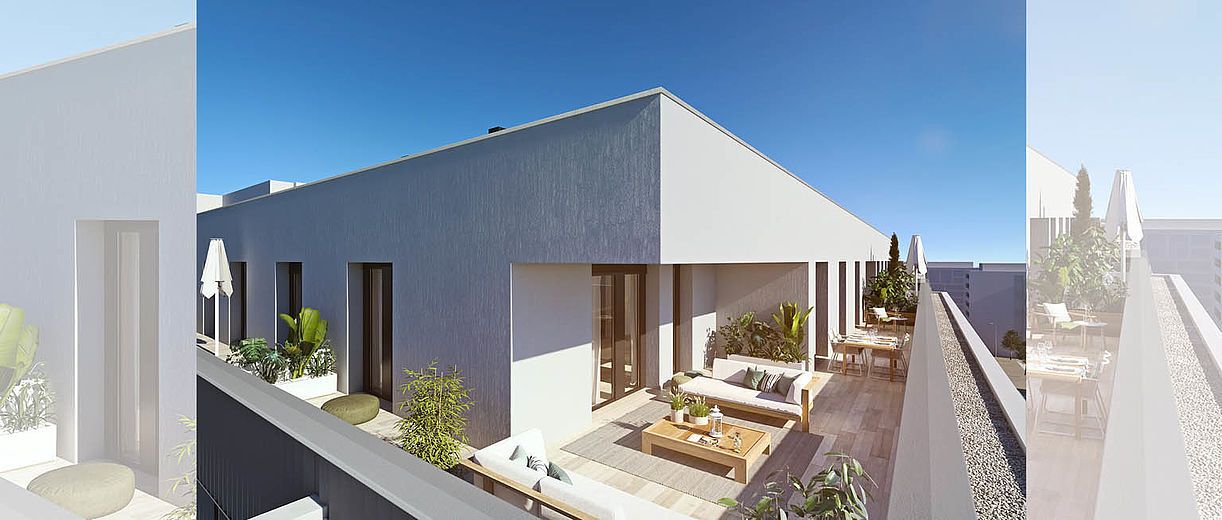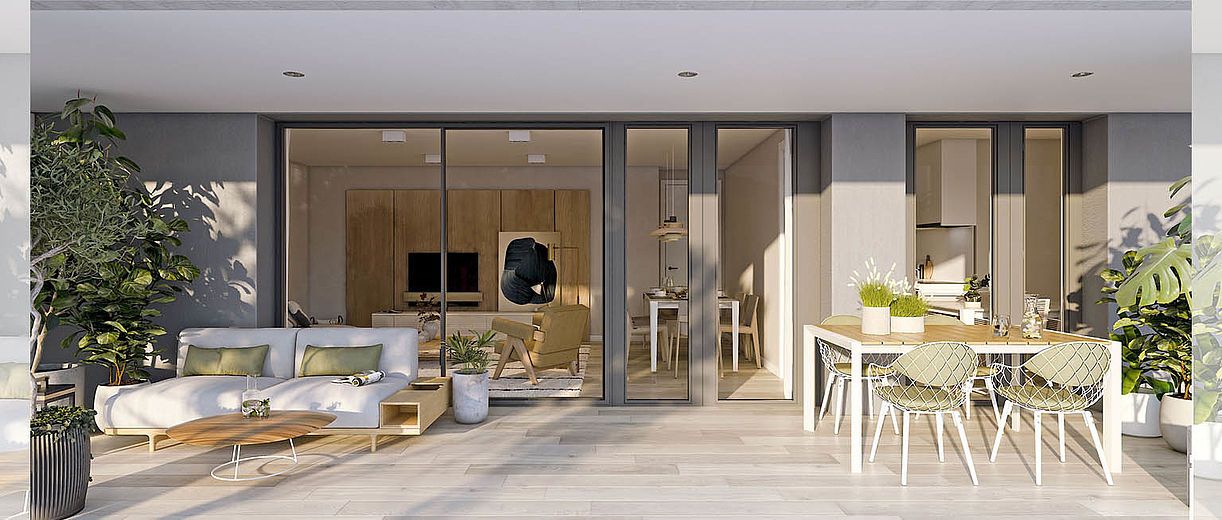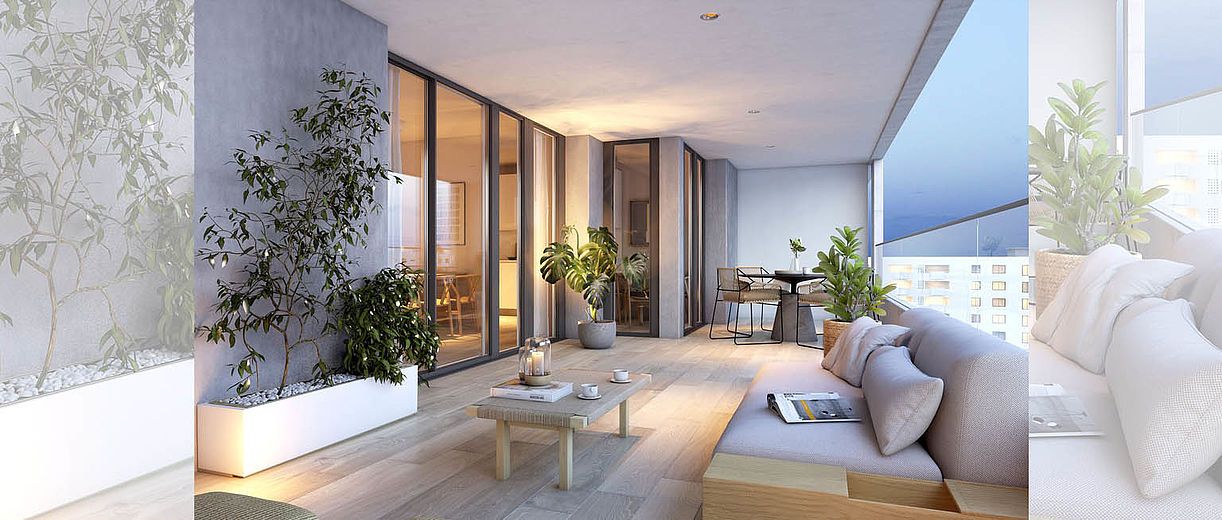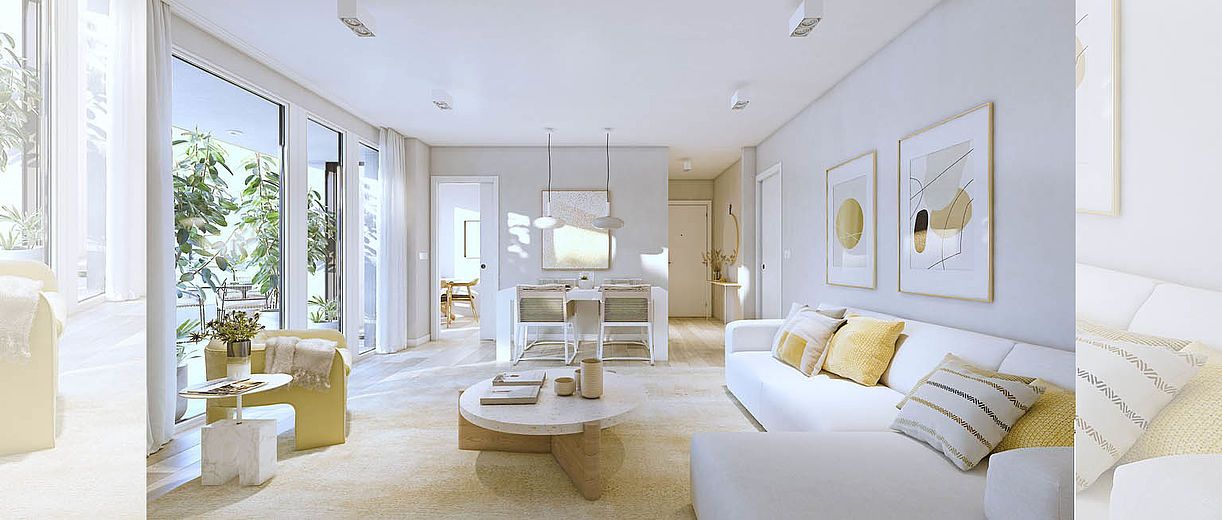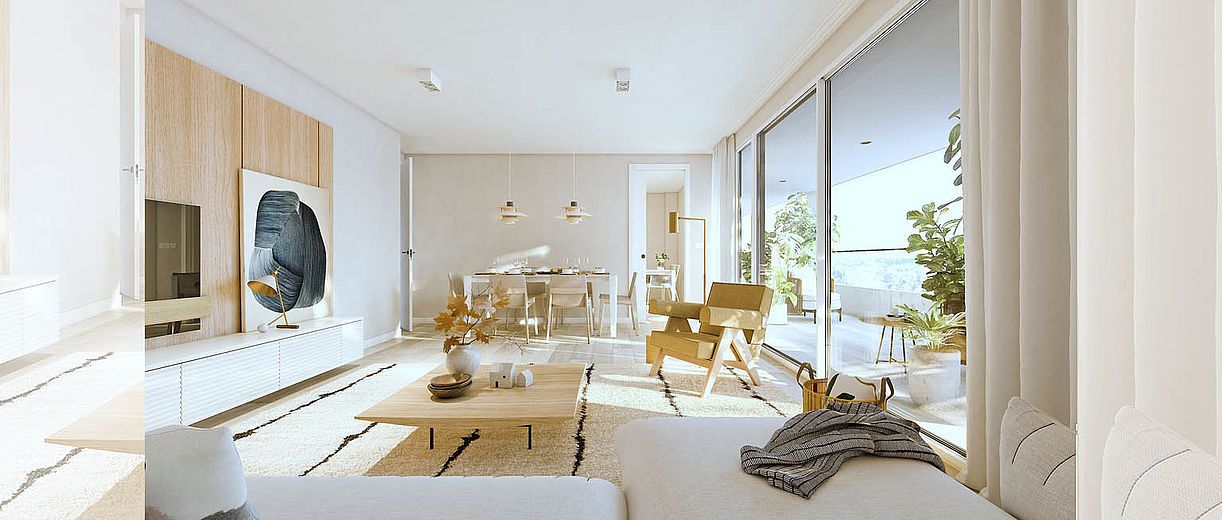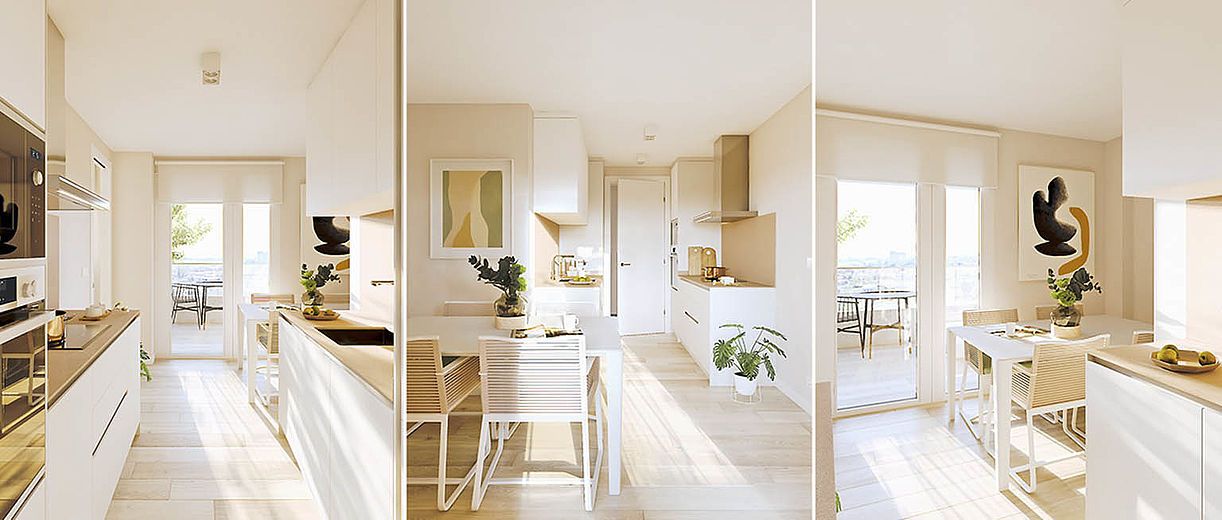 Lezkairu 71
Lezkairu 71 is Avantespacia´s new project in Pamplona. Located in a privileged area of the city: Soto de Lezkairu, a new residential destination in full development just a few steps away from the city center, specifically on Calle María Lacunza and the corner of Calle Fidel Lázaro Aparicio.
Lezkairu 71 offers 2, 3 and 4 bedroom apartments and penthouses with 1 or 2 garage parking spaces depending on unit type, with wonderful terraces with wide layouts allowing one to choose whichever best suits each need.
A differentiated offer of sustainable and efficient homes in one of Pamplona´s most attractive enclaves, perfectly connected with all services and amenities.
A private urbanization with green areas and recreation areas to enjoy with your loved ones.
Lezkairu 71, comfort and quality in the same space.
Apartment types
| Type | Bedrooms | M2 built | Garage | Storage room | Terraces | Price | Plan |
| --- | --- | --- | --- | --- | --- | --- | --- |
| Penthouse | 2 | 92,81 | 1 | YES | 1 | 360.000 € * | |
Qualities
HEALTHY DWELLINGS
PASSIVHAUS CERTIFIED
1 Thermal insulation
2 Thermal bridging control
3 Triple glazing carpentry
4 Airtight
5 Heat recovery system

COMMUNAL LOUNGE / BIKE STORAGE SPACE


LOW POWER CONSUMPTION LED LIGHTING

CAR CHARGING STATION PRE-INSTALLATION


SAVING
Thermal heat recovery

SUSTAINABILITY
Carbon footprint reduction
Minimum energy performance
In a privileged location in Pamplona
Lezkairu 71 is located in the demanded area of Pamplona, in the heart of Soto de Lezkairu, in a residential setting with excellent development and projection with every service and amenity within reach.
Lezkairu 71 is the alternative for those looking for their first home or those looking for something better.
Located on Calle María Lacunza on the corner of Calle Fidel Lázaro Aparicio, Lezkairu 71 joins the new offer par excellence of the city, in a new neighborhood of Pamplona that combines wide avenues with semi-pedestrian roads, bikes lanes, parks and gardens.
Near the Avenida de Juan Pablo II and the Tennis Club, one of the best leisure and entertainment options for the whole family.
Steps away from the city center, surrounded by services and amenities, in an area with the best facilities in the city (schools, shops, sport areas, medical centers, leisure…) and state of the art infrastructure (pneumatic waste collection).
Lezkairu 71 is your new way of life, a commitment to quality and comfort.
Business hours
Commercial attention:
Monday to Friday from 9:30 h to 20:00 h.
Saturday from 10:00 h to 14:00 h.

Attention in the sales office:
Monday to Thursday from 9:15 to 14:15 H and 16:00 to 19:00 H.
Friday from 9:15 to 17:00 H.
Saturday, Sundays, and holidays will be attended by appointment.
Calle de Tafalla, 22
31003 Pamplona

Send us your details and we will contact you
The infographics used in this online site are merely indicative and non-contractual images, and may be subject to modifications; the decoration, landscaping and furniture are not included in the goods subject to commercialization.