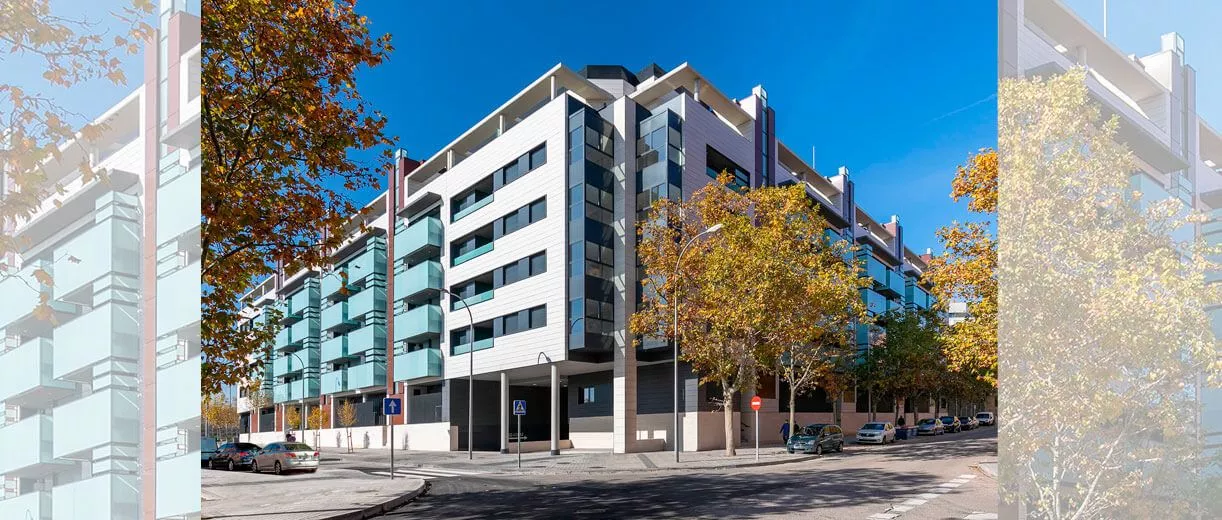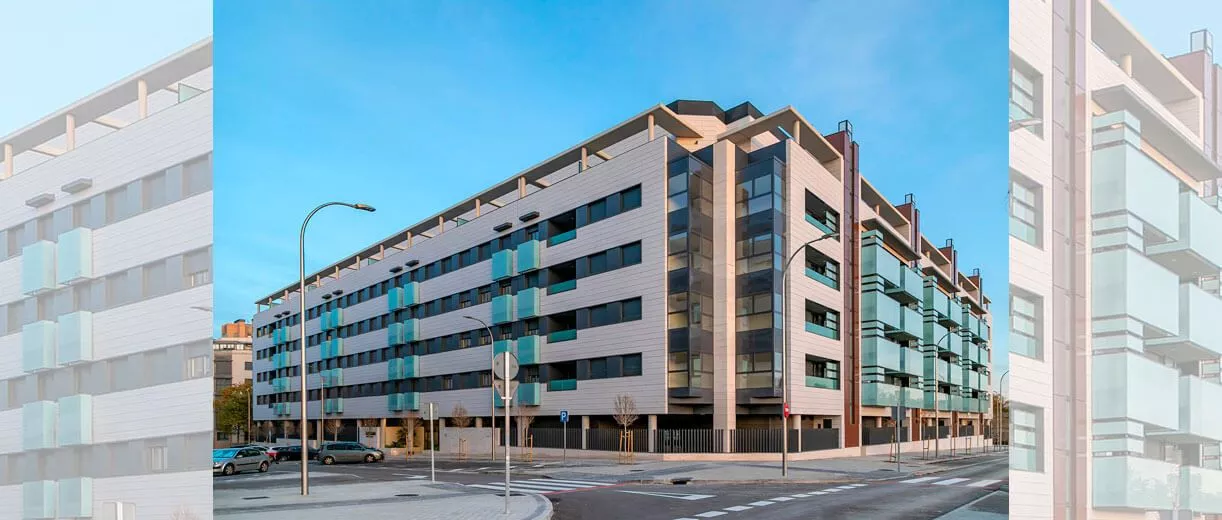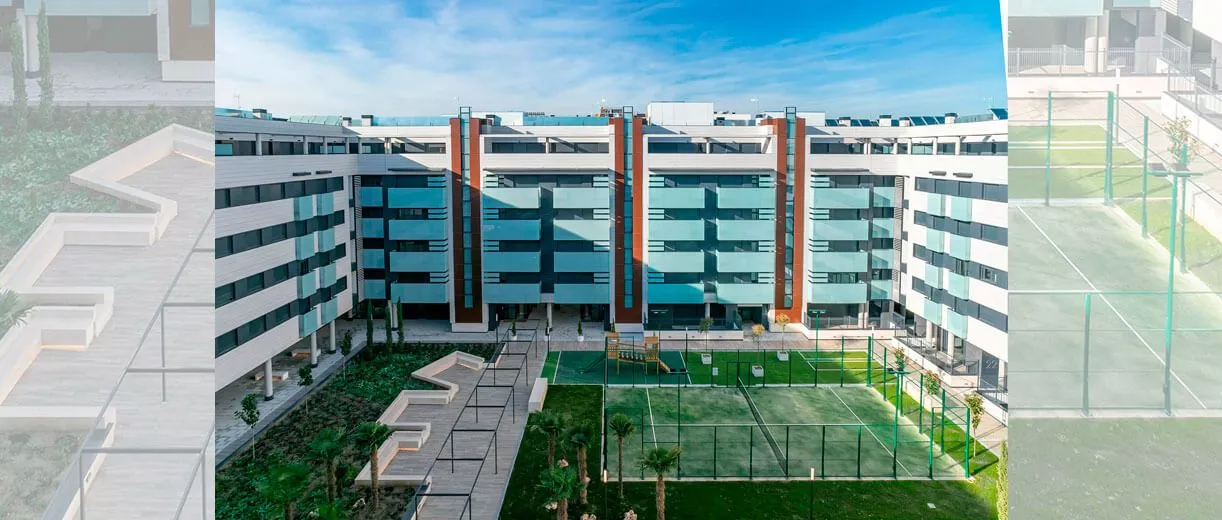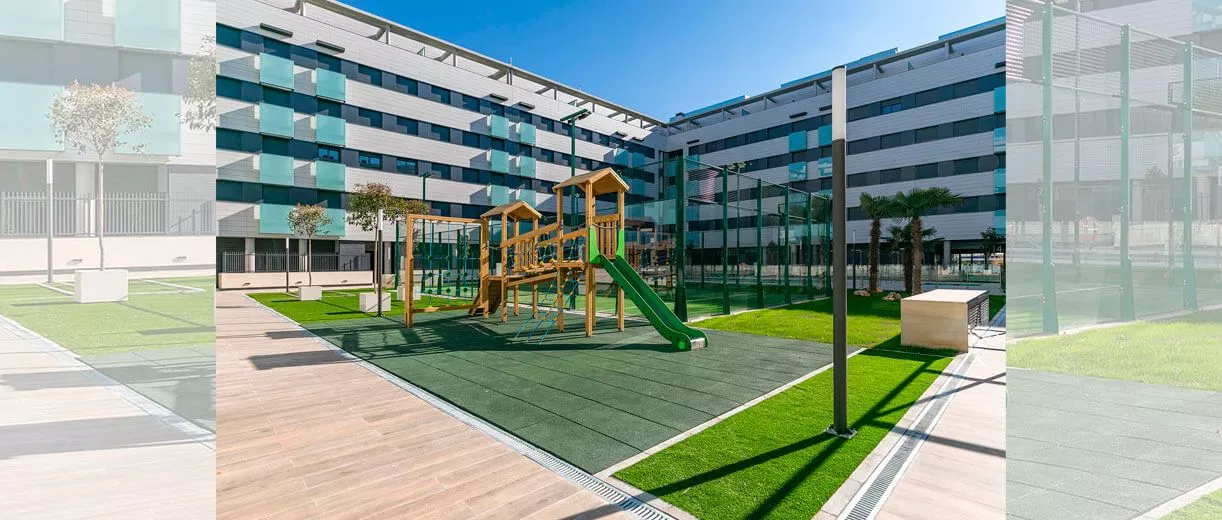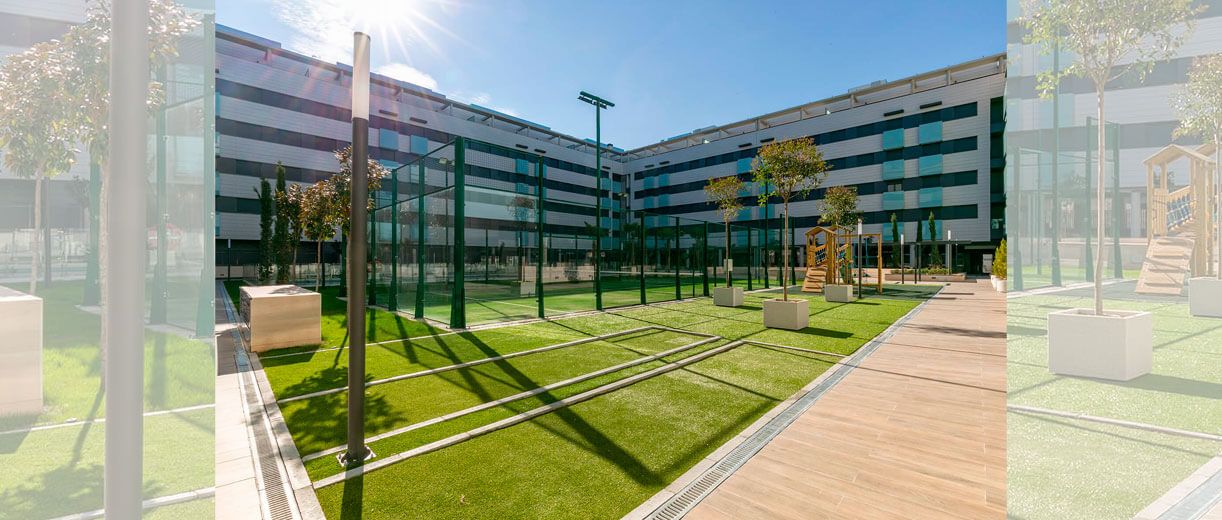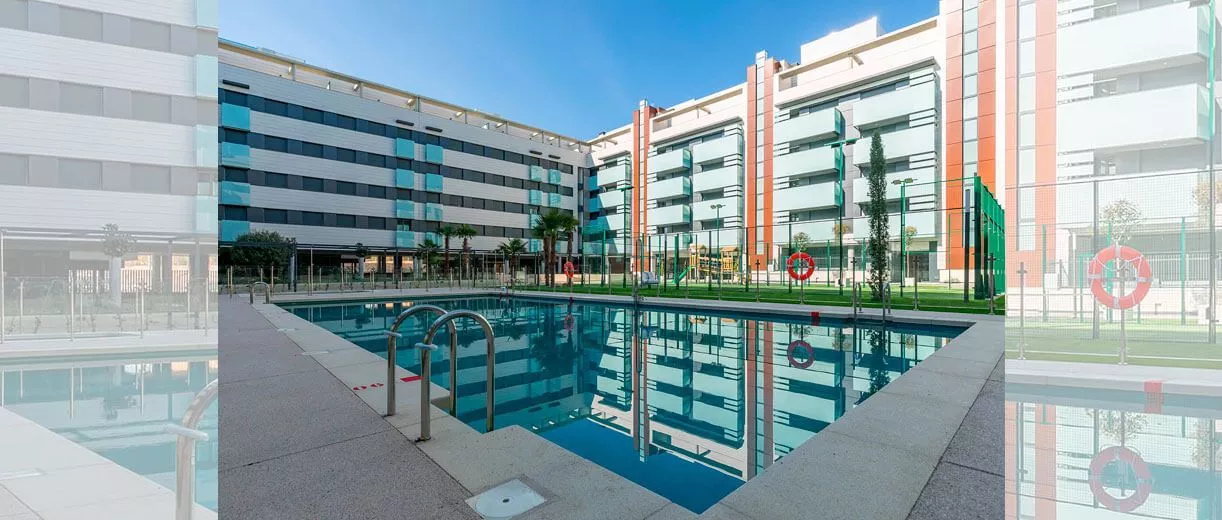 Rosas 04
Rosas 04 is a gated residential community comprising 156 homes with 1 to 4 bedrooms, a garage and a storage room and excellent common areas: landscaped gardens, children's play area, gym, paddle court, social room and of course an attractive free outdoor pool. This is a new concept of urban life that stands out thanks to its design, quality and services, located in the Arcos neighbourhood in the District of San Blas-Canillejas, opposite Las Rosas Shopping Centre.
The residential is in a strategic location, in a consolidated residential environment equipped with services, excellent road connections as well as public transport in order to perfectly combine tranquillity, well-being and comfort into the same equation.
Live with privilege in Madrid, a step away from the centre.
Rosas04 is located in the district of San Blas-Canillejas, specifically on Calle Capri, no. 4 on the corner of Versalles Street, opposite Las Rosas Shopping Centre, in the east of Madrid, just 6 kilometres from Puerta de Alcalá, in an area that is excellently connected and equipped with services.
Rosas04 is in a privileged location within Madrid, and has a complete network of connections both by road and public transport that enable you to get to any location in the blink of an eye.
Next to the development is the Metro Line 2 Alsacia stop that runs through the Centre.
We are in the neighbourhood of Las Rosas that gives its name to the development, a consolidated residential area, a destination for living that has been revalued and that currently offers an opportunity to have everything you need at hand, with comprehensive services and facilities and only a few minutes away from the city centre.
Roses04, away from the hustle bustle yet close to everything, the privilege of living in Madrid.
Business hours
From Monday to Friday from 10.00 to 13.30 H and from 16:00 to 19:30 H.
Saturday from 11:00 to 14:00 H.
Saturday afternoon, Sundays, and holidays will be attended by appointment.
Send us your details and we will inform
The infographics used in this online site are merely indicative and non-contractual images, and may be subject to modifications; the decoration, landscaping and furniture are not included in the goods subject to commercialization.