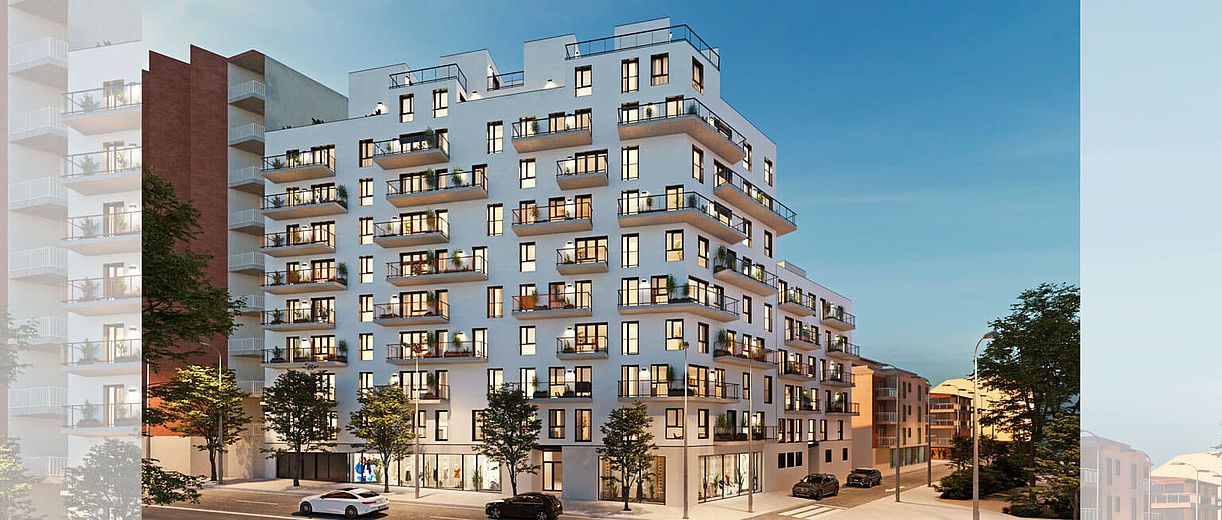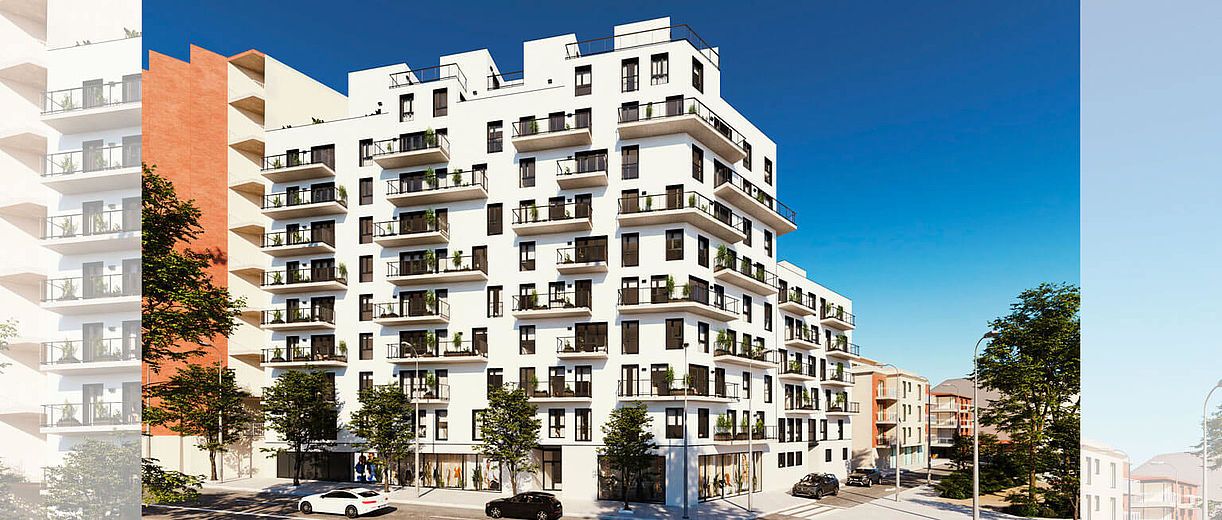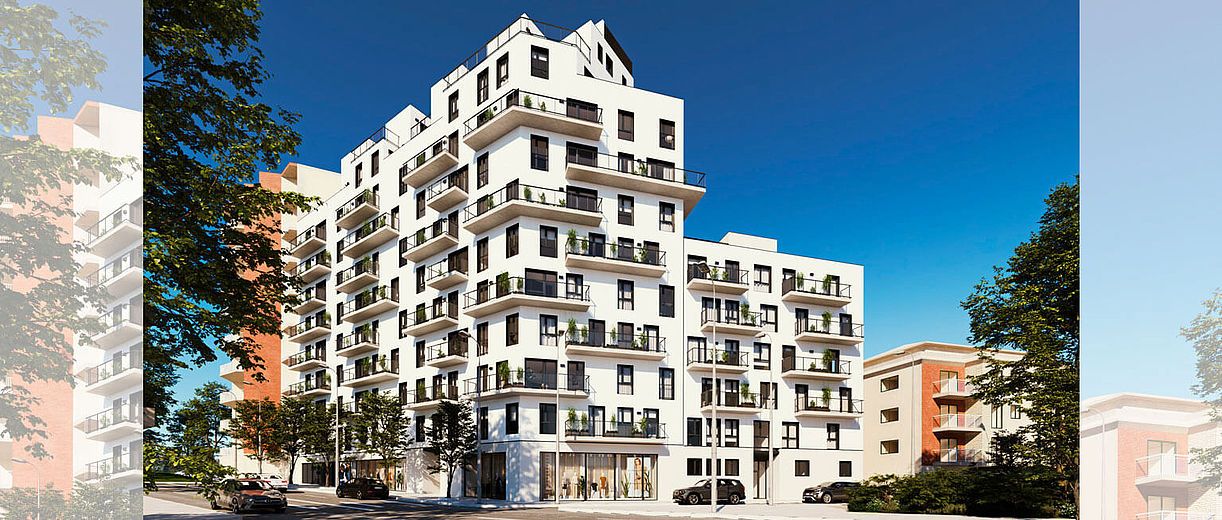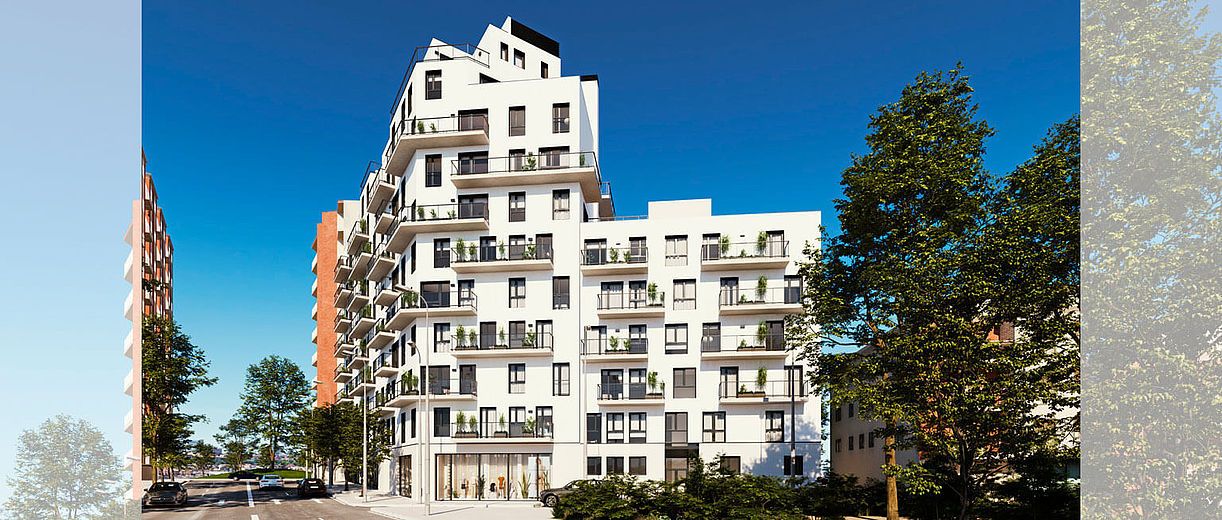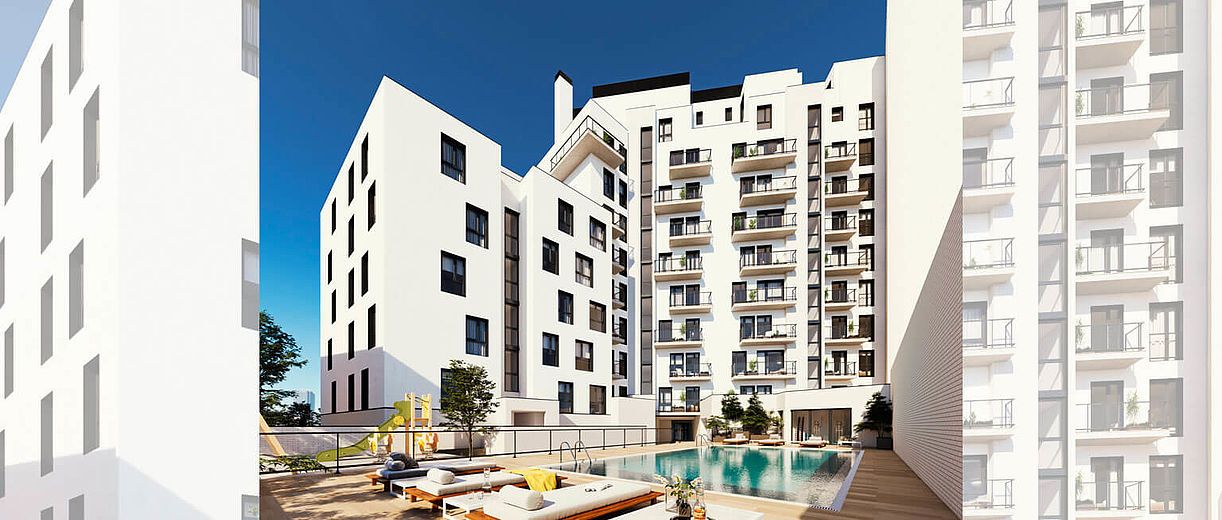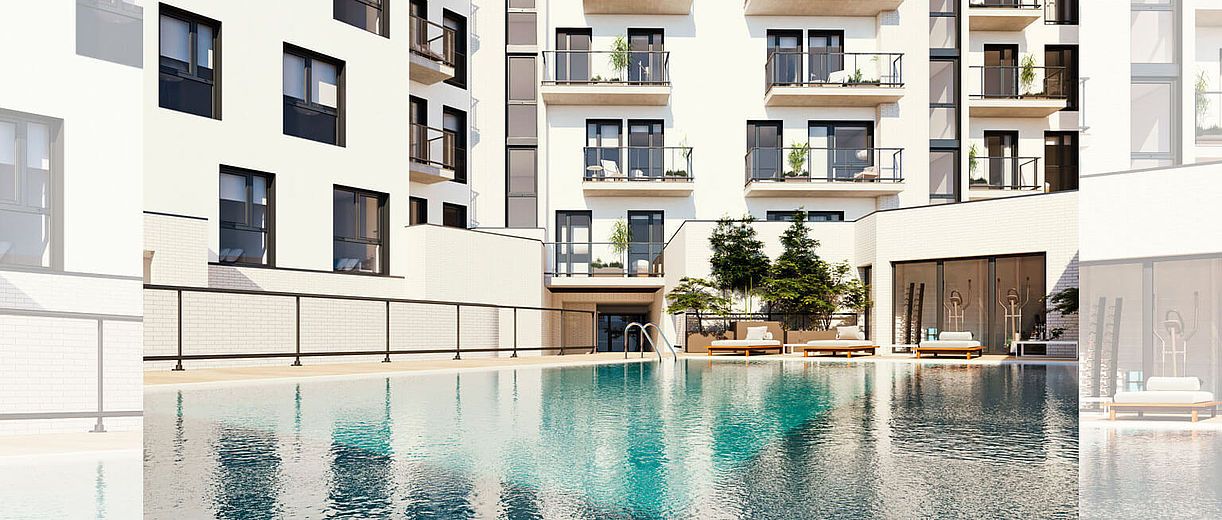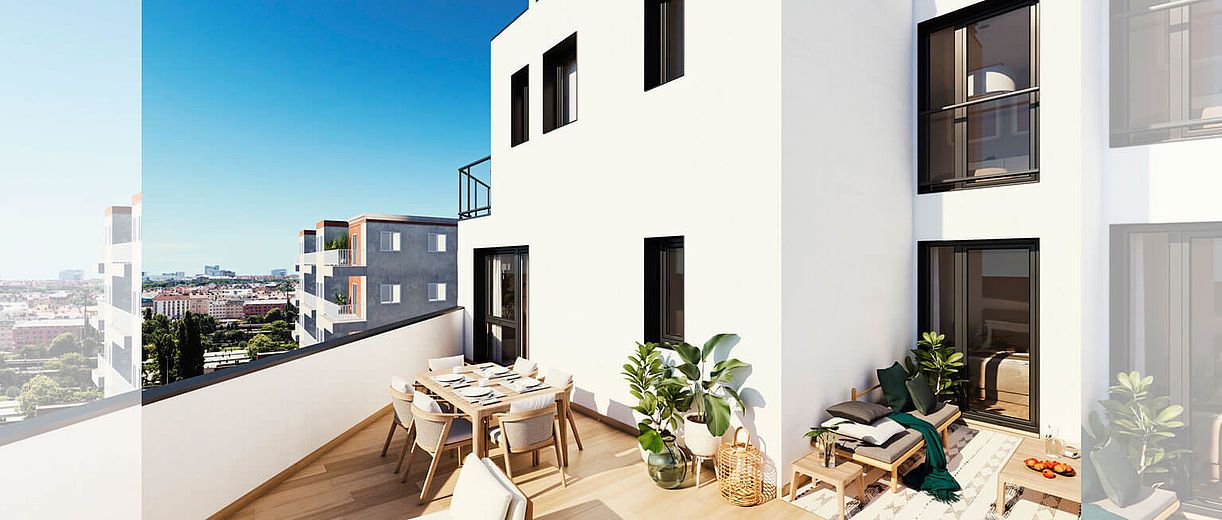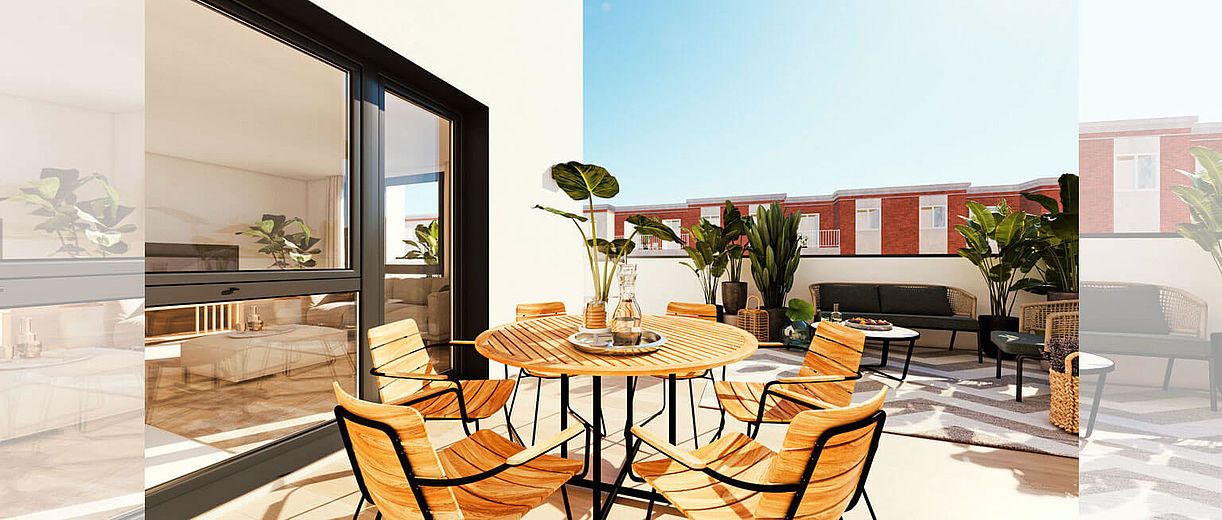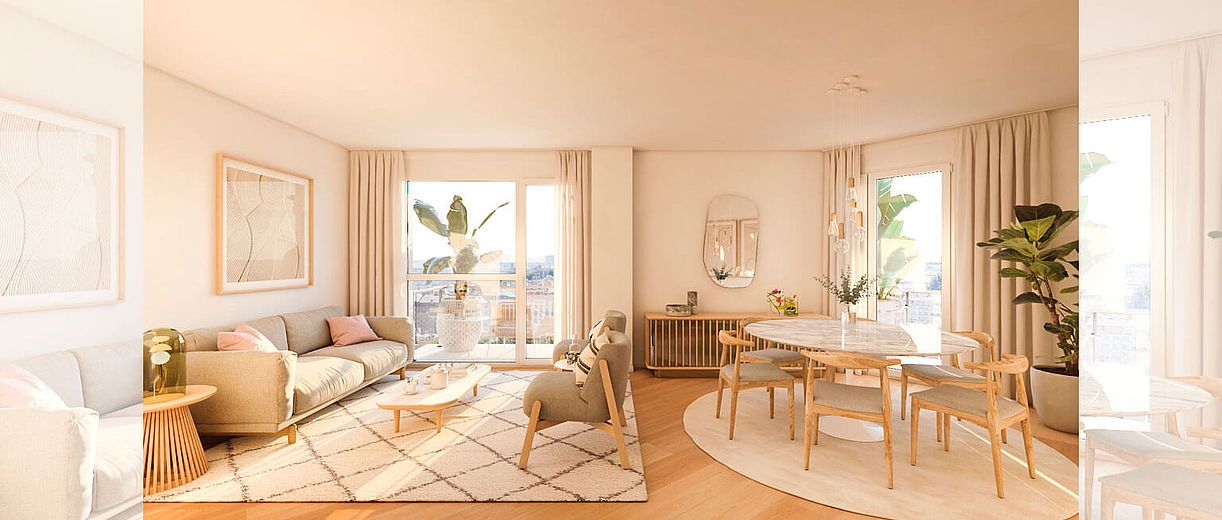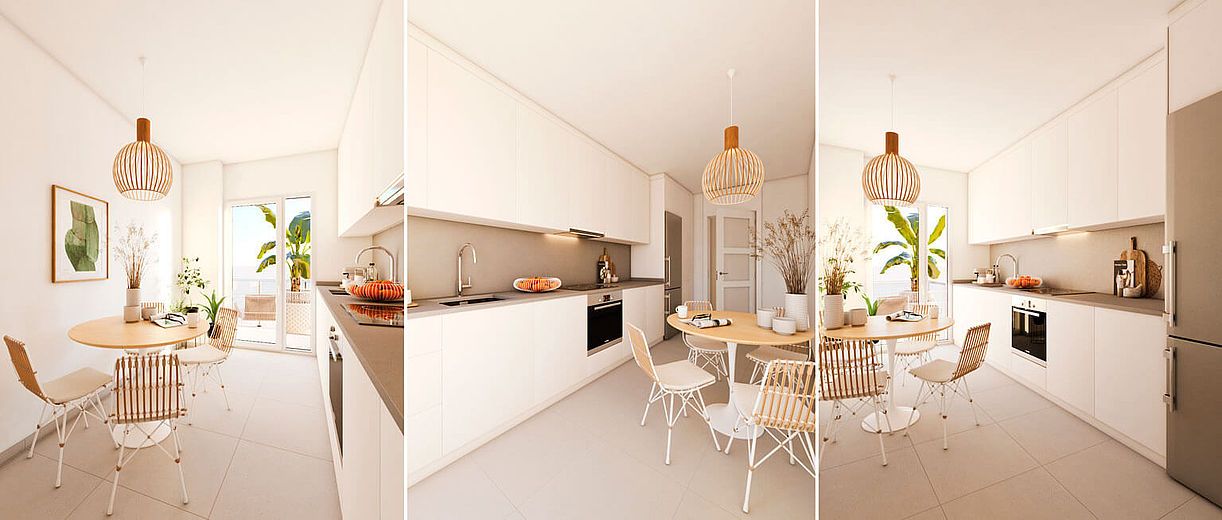 Roger de Flor 05
Roger de Flor 05 is Avantespacia's first project in Granollers. It is located in number 5 of Roger de Flor street, at the intersection with Jaume Balmes street, just steps away from the Plaça Constitució and 30km from Barcelona. It's a new, integral approach to a residential development right in the heart of the town, in a well-established area, with all the necessary amenities within reach.
Roger de Flor 05 is an outstanding development of 48 multi-family dwellings. It includes flats and penthouses with 2, 3 and 4 bedrooms and 1 or 2 parking spaces depending on the unit type. They all have utility rooms and fantastic terraces or balconies, and there are two commercial spaces on the ground floor.
This project includes various facilities that contribute to life quality and comfort: a swimming pool with a sun terrace, a gym with changing rooms, bicycle parking, a community social space and a children's play area.
Enjoy its strategic position, its excellent connections with Barcelona, and its immediate surroundings.
Roger de Flor 05, experience the privilege of a different kind of life…
Apartment types
| Type | Bedrooms | M2 built | Garage | Storage room | Terraces | Price | Plan |
| --- | --- | --- | --- | --- | --- | --- | --- |
| Flat | 4 | 167,93 | Opcional | YES | 1 | 395.200 € * | |
| Parking spaces | | | | | | Desde 12.000 € * | |
* Taxes and other expenses to be paid by the buyer: Value Added Tax (currently 10%), Patrimonial Transfers and Documented Legal Acts, in the Documented Legal Acts modality, at the rate that is legally applicable. Expenses for the formalisation of the public deed of sale before a Notary. Expenses for the registration of the public deed of sale in the Property Registry.
* The breakdown of approximate useful surface areas and layout of the property are detailed in the corresponding plan.
Qualities



LOW POWER CONSUMPTION LED LIGHTING

ENERGY PERFORMANCE CERTIFICATE «A»




A stone's throw from Barcelona
Roger de Flor 05 is in Granollers, in number 5 of Roger de Flor street, not far from the Plaça de la Constitució, opposite the River Congost, right in the town centre, just 30 km from Barcelona.
It's a wonderfully strategic position with excellent connections to the AP-7, C-60 and C-17 highways and the local roads that link it with surrounding towns.
Roger de Flor 05 is in an excellent location, close to the town's main streets (Calle Josep Torras and Calle Bages) in the heart of Granollers. It's a well-established area with all the services you could need for an easier, more convenient daily life, just a stone's throw from Barcelona.
Business hours
Commercial attention:
Monday to Friday from 9:30 h to 20:00 h.
Saturday from 10:00 h to 14:00 h.
Send us your details and we will contact you
The infographics used in this online site are merely indicative and non-contractual images, and may be subject to modifications; the decoration, landscaping and furniture are not included in the goods subject to commercialization.
The Abbreviated Information Document, as well as any additional information, is available to any interested party at the Development's commercial office.
The information relating to the energy efficiency rating and, where applicable, the energy efficiency certificate is included in the Building Specifications and/or in the Downloads section of this website.